Whenua Iti is a Charitable Trust with an appointed board who govern the various operational arms of the organisation: Whenua Iti Outdoors, Whenua Iti Foundation and ExpedNZ.
Our volunteer board members are selected for their commitment to our kaupapa, governance expertise, community knowledge and sector specialisations.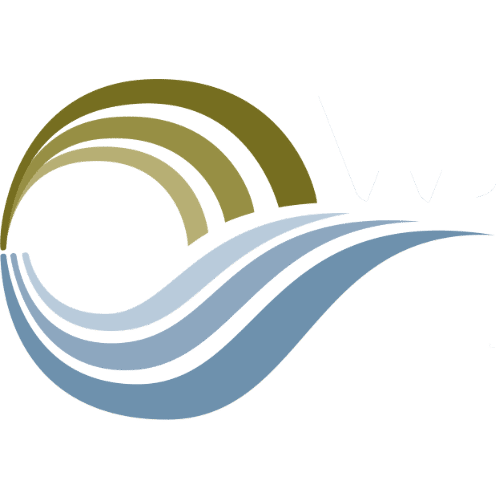 I've always been attracted to mountains, forests, deserts and other remote places. Being outdoors made sense to me; it allowed me to succeed in physical activities and fit in socially. I realised that other young people felt similarly and that lead to my involvement in outdoor education. I've worked as an outdoor instructor, school teacher (briefly), university lecturer in outdoor and environmental education, researcher of outdoor education, and volunteer member of governance boards within the outdoor education sector. My motivation is always to support opportunities for people to develop their own capacities for travelling through and living in natural areas, and for finding peace, inspiration and satisfaction from engaging with natural areas. When I first visited Whenua Iti in the early 1990s, I was impressed with the opportunities that the centre offered and I am still very impressed. It is a privilege to serve on the Trust Board
Kia ora koutou - As a semi-retired educationalist, I am delighted to be able to bring my 30 years' experience in secondary/tertiary education and training to the Whenua Iti Trust (WIT). My relationship with the Trust and Whenua Iti Outdoors began about 1990, when I was the local manager of Skill NZ, and has continued almost without a break to the present. In August 2017 I joined the Board as a trustee. What motivates me to support and be part of WIT is my strong belief in the power of the outdoors to change young (and not so young) lives for the better. I'm a family man and my wife, Trish, and I are lucky enough to have all our children and grandchildren currently living in NZ.
The Whenua Iti Challenge Course I completed was one of my life changing moments that I will be forever grateful for.  So when asked to be part of the Whenua Iti Board, it was in a sense "Mana" and an opportunity for me to give back to an Organisation that will forever have a special place in my heart.  At the time I was a single Mum aged 48 raising two boys and in order to grow gorgeous boys you need to be a good, positive healthy Mum - Whenua Iti helped me do this. On the course we were asked to think about our goals. One was getting a good job and run a marathon at 50 in Paris. I did both! I am now a 56yr old,   still healthy and positive, employed by Rabobank NZ for 7.5yrs, with only one goal that I wrote down all those years ago left to achieve.
Kia ora! I first became aware of Whenua Iti Outdoors (WIO), in the late 1980s when I worked for another provider of the then ACCESS Courses. My interest in WIO grew when I moved to the Moutere. In time, I enjoyed a memorable Women's Adventure Weekend and experienced the magic of WIO first-hand! I have now been involved with the Board since 2007. Originally from England, I have a background in Tourism Management in both the Ski-industry & Cycle-Touring in Europe. I am a Mum of four adult children and became involved at governance level in various local Moutere community organisations as they were growing up. I bring with me a love of the outdoors as well as a strong interest in community & wellbeing. I am a Counsellor (MNZAC) & Professional Supervisor and support families in mental illness.
My career has been focused on equipment, clothing and rights for outdoor and sports industries and I have enjoyed building business throughout Europe, NE Asia, North America, Russia and Australasia. Specific experience includes international market development, distribution, marketing and product management. More recently, through my leadership position in a Crown entity, I have been engaged in conservation, sustainability, tourism and public - private partnerships. With a passion for wild places, I enjoy rock climbing, ski touring, hiking and rotary aviation. I have been fortunate to have climbed with many great people in stunning parts of the world and am proud to be involved with the outstanding team at Whenua Iti Outdoors.
CJ (Claire Webster), Trustee
Starting early in life with older siblings having me ski by standing on their ski boots (age 5) for compete ski runs at Coronet Peak and then buying my own white-water kayak at 12, I seem to have managed to weave the outdoors into pretty all aspects of my life. My secret major during my AgSci degree was the outdoors (less than a C+ pass meant I'd played a bit too much) but a few years later when at Teachers College that dedication started to pay off. I taught Outdoor Ed (& some other subjects) at Motueka High School for 5 wonderful years. Hazel Nash then tempted me with even more fun and I made an important jump – to become an instructor at Whenua Iti for 7 years. I'm still in contact with many of my students (20+ years later!). Whenua Iti impacted me as strongly as it does many students.
Zip forward 20 years and I find myself sea kayaking out to Separation Point with Hazel Nash and Penny Molnar where they asked me to join the Board of Whenua Iti – I'm guessing they thought I couldn't really get away out there but in truth I was honoured and said yes immediately . It really is an honour to support WIO in any way I can. Life changing and enhancing as ever the team at WIO are remarkable and the Board isn't half bad either!
Nicki Bensemann, Minute Secretary
When I look back at the life changing learning times in my life, they are mostly centred around opportunities for 'Experiential Learning' in the outdoors. Times when I was really challenged and pushed outside of my comfort zones. These have included Outdoor Pursuits Centre, a Spirit of Adventure sailing voyage and more recently a trip to rural Nepal and trekking in the Himalayas. It is a desire to share this learning, to see and encourage others push into hard spaces, learning to become the best version of themselves, that gives me such a huge amount of satisfaction. As a teenager moving into the district I became aware of Whenua Iti Outdoors (WIO) and at various times my 3 now teen boys have all benefited from the programmes run here. As a newcomer to the position of Board Minute Secretary I consider it a privilege to be able to offer my enthusiasm, skills and 30+ yrs experience as a Chartered Accountant, Trustee and Board Secretary to this team.
As part of an on-going evaluation process we find ways to measure the impact of Whenua Iti Outdoors. You can read our findings in this report.
Interested in Getting Involved?
We are always open to new ideas as to how use our programmes to support positive change within our community. If you have an idea to run past us, don't hesitate to get in touch!
Want to find out more about a programme or have a question for us? Talk to one of our friendly team - we're happy to help.